THIS TERRIBLE MAGICAL DOORBELL WILL BE SCARY ON THE NIGHT!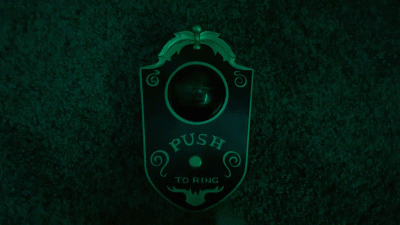 Are you looking for a strange decoration as a trick or treat to greet the children on Halloween?

Add this eyeball doorbell to create a scary atmosphere, or use it anytime on April Fool's Day to intimidate and prank everyone visiting!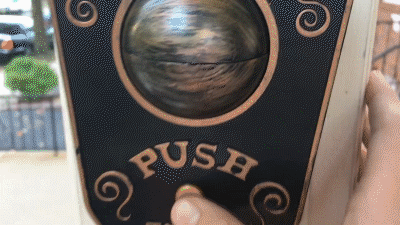 Press the button on doorbell. And then—an eyeball pops up, glowing ghoulish green and looking side-to-side. Who's inside? We don't know, but he welcomes guests with one of four greetings: Welcome, Good evening, Enter at your own risk, or You rang? It's a fun project that can scare and prank your neiburhood in the dark.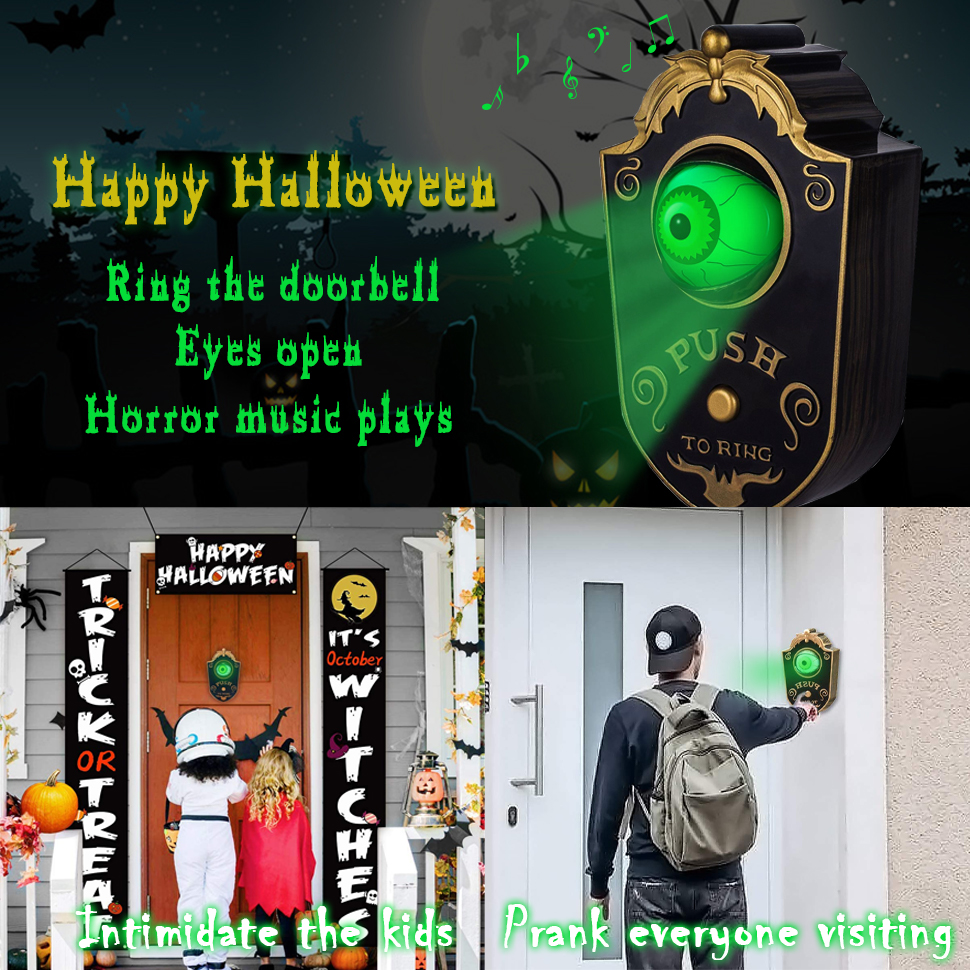 Product Highlights
Sound- and motion-activated (No volume control)
Eyeball lights up green and moves back and forth
Powered by three AAA batteries (included)
Plastic case with distressed gold-tone finish
Keyhole in back for hanging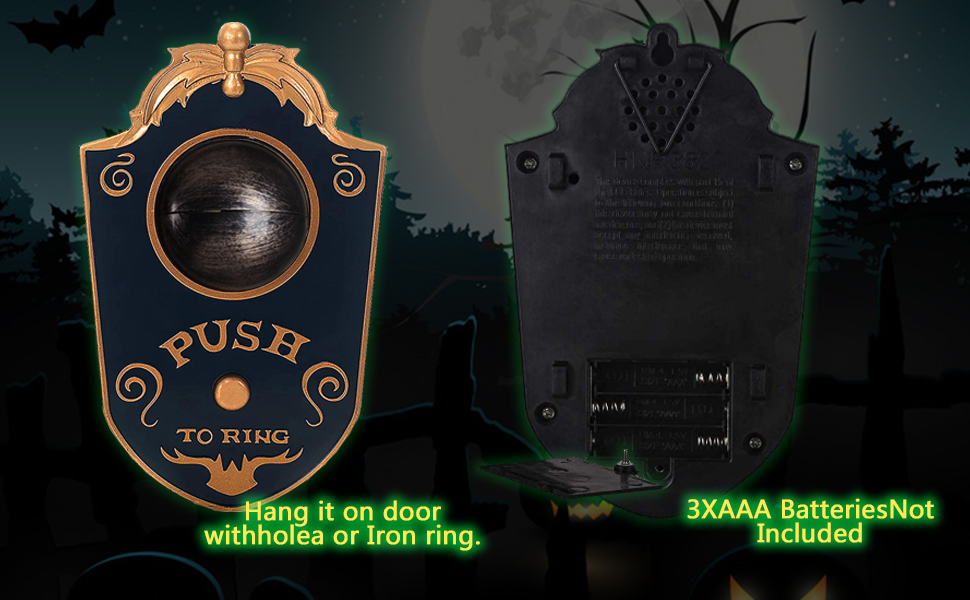 Made of premium material for durable and long lasting use. Fun and creative design highlight the mysterious and festive atmosphere.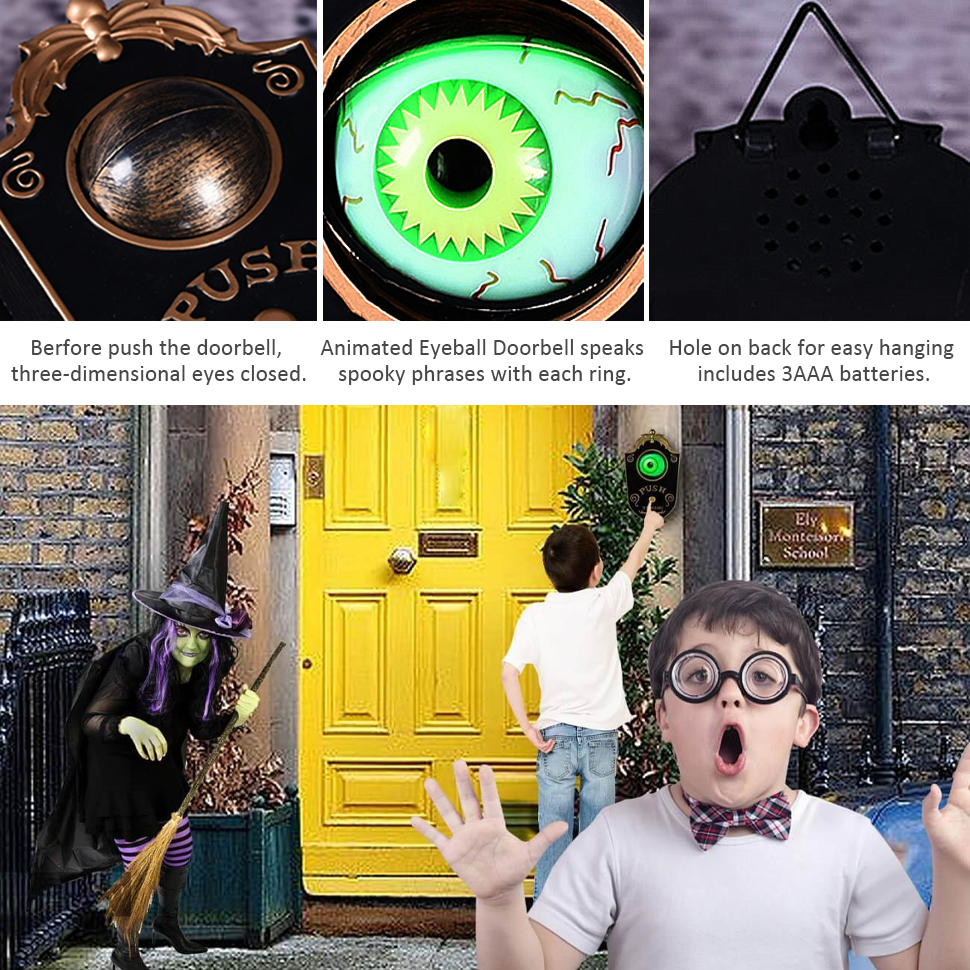 You can decorate this scary eyeball doorbell in your front yard, bedroom or porch, and use it with other haunted house decorations, such as skeletons, hanging ghosts, and creepy spiders to increase the atmosphere of horror.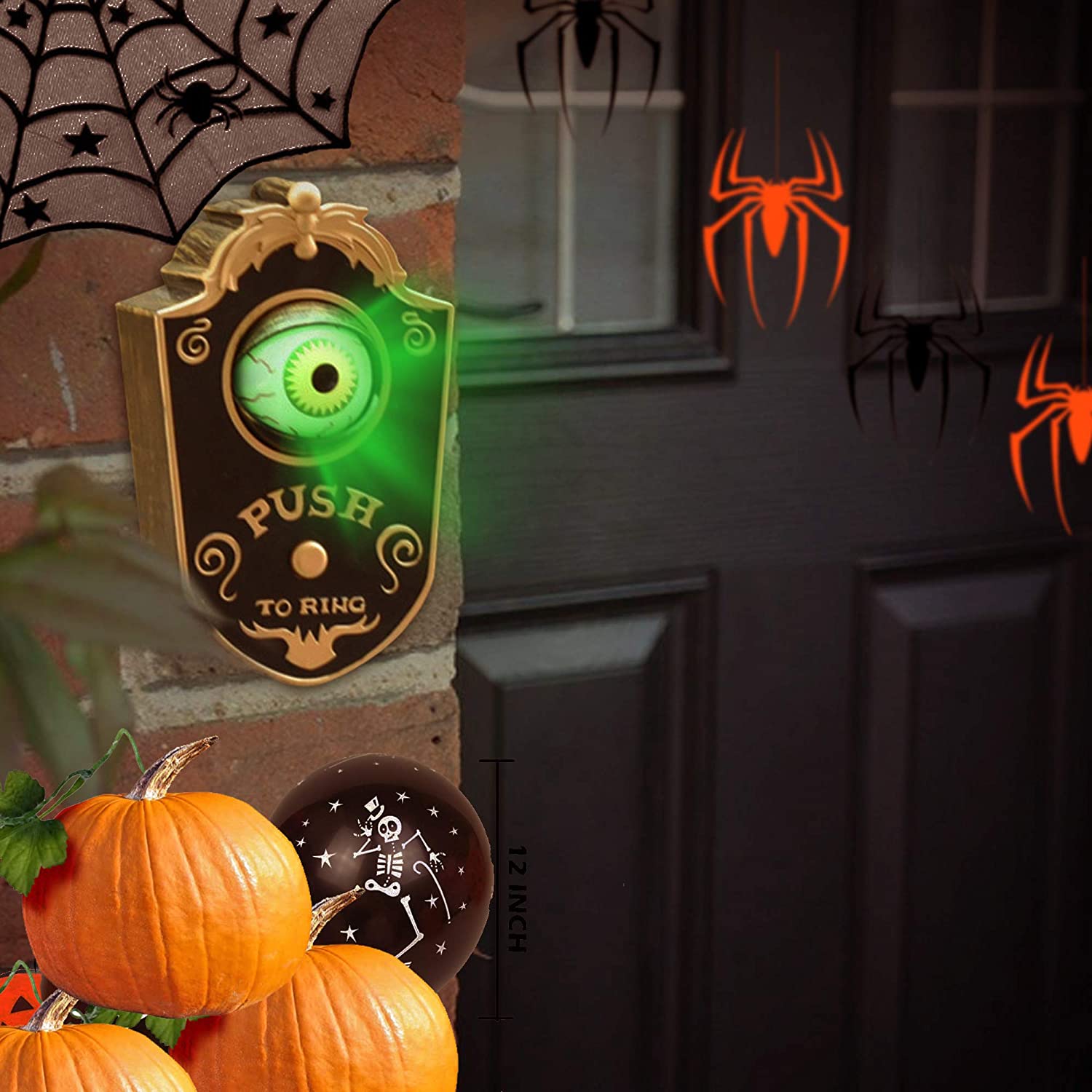 Specification
Material: High-grade wood plastic & Metal
Color: Black/White
Size: 7″ High,4.5 Wide, 3″ Thick
Package Include
1 x Animated Eyeball Doorbell