"I ordered my unit and it came faster than expected. My first impression is this is not junk. It is really built solid. Had to buy the Butane for it since they can not ship filled. That said there was about a 30 second flame which told me it was tested. Nice to know that. Once I filled it up it was magic time. The flame is just like the photos. Hot and well defined. We have a wood burning stove in our house as our main heating. We are using Aspen. Hit that Aspen with this flame thrower and only 3/4 level and it was lit in seconds. As I said in the title, this is one HOT ITEM and I would recommend it with question to anyone needing to light a fire quickly and cleanly"
⭐️⭐️⭐️⭐️⭐️ -
Harry L Latterman
✅ Verified Buyer
Roasting marshmallows and having campfires is fun; however, trying to start a fire with a traditional lighter that fails to ignite is stressful. The repeated attempts can result in stubbed fingers and wasted time, adding to the frustration of an unpleasant situation. The discouraged and disappointment felt when unable to light the fire due to the wind, causing miss out on memorable experiences.
Introducing the revolutionary JET FLAME LIGHTER designed to effortlessly and efficiently light any task for indoor or outdoor activities. Its robust and precise flame ensures effortless lighting and makes the perfect companion for camping, cooking, and do-it-yourself. Experience the convenience and joy of hassle-free lighting, and create delicious, satisfying meals that nourish both body and soul.
REASON WHY OUR JET FLAME LIGHTER WILL CHANGE YOUR LIFE
✅ WINDPROOF: JET FLAME LIGHTER is windproof due to its high-velocity flame, which can withstand windy conditions. Enjoy outdoor activities and make memories with time-saving ignition.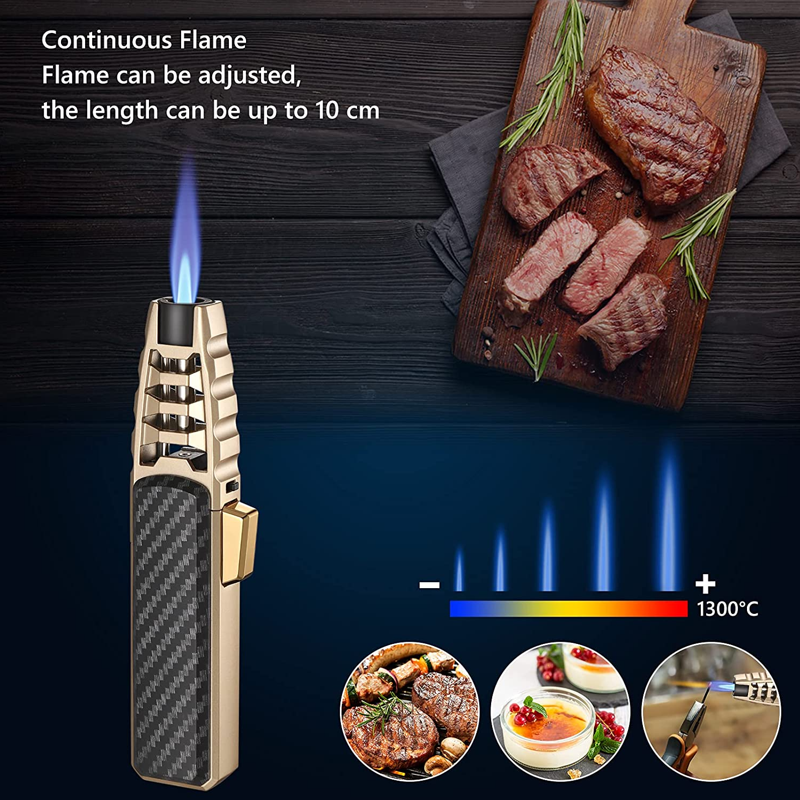 ✅ EASY TO START: JET FLAME LIGHTER smooth ignition switch helps ignite easily, and the ergonomic grip allows use in any direction. Easy ignition and flexible grip provide a relaxed experience.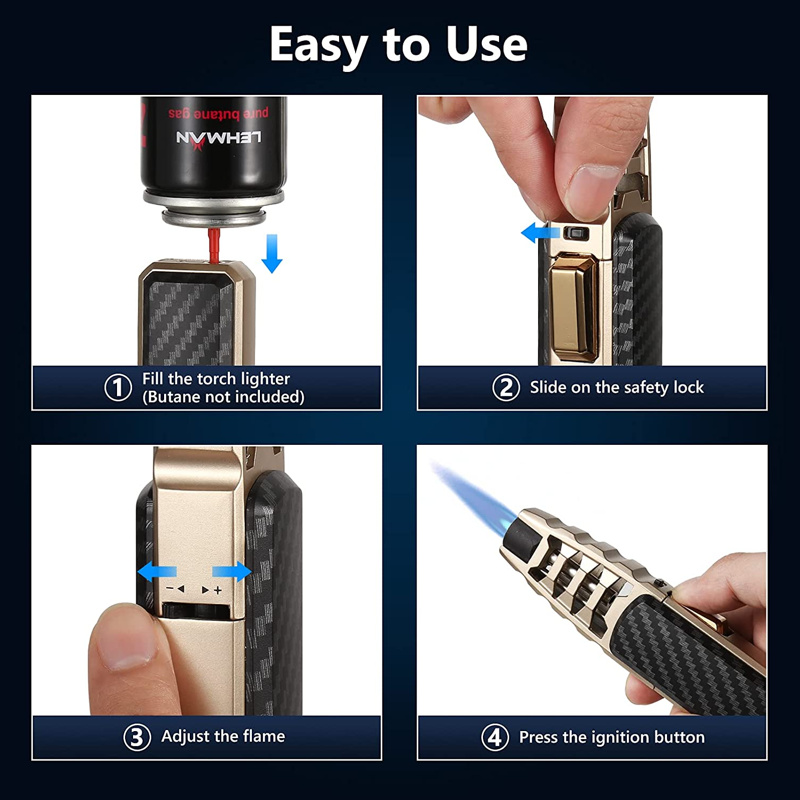 ✅ VERSATILE: JET FLAME LIGHTER adjustable flame can be used for various purposes, including DIY, culinary pursuits, lighting campfires, stoves, grills, and candles. The convenience help to make outdoor and indoor experiences more enjoyable.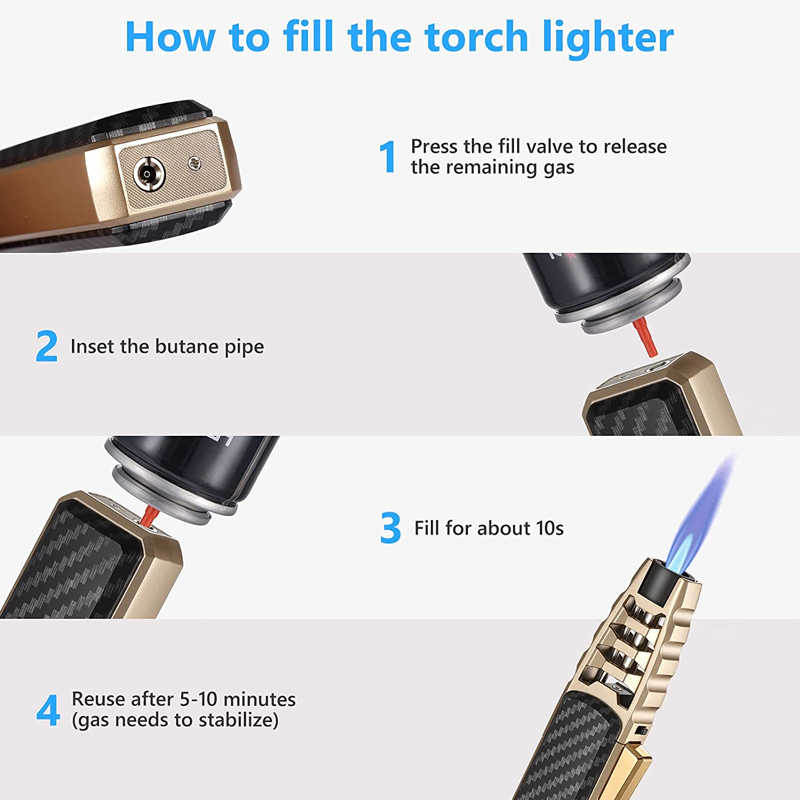 ✅ SAFE: The sturdy safety lock and flame control are designed to prevent accidental ignition. JET FLAME LIGHTER help ensure the lighter is safe, easy, and convenient to carry JET FLAME LIGHTER around comfortably.
✅ HIGH QUALITY: Crafted from high-quality aluminum alloy, JET FLAME LIGHTER is made to last with excellent quality. Enjoy jet torch for years with the ability to be refilled with butane gas.
HOW TO USE
We understand that starting a fire in windy conditions during outdoor activities is difficult. It can be very frustrating and disappointing of failed attempts to start a fire, making the outdoors unenjoyable. According to a Hearth, Patio, and Barbecue Association study, traditional charcoal lighting takes 17 mins, while Jet flame lighter takes seconds.
JET FLAME LIGHTER is perfect for anyone who loves a hassle-free cooking experience with a safe and efficient way to light. Its powerful jet flame is windproof and can effortlessly light a grill in just a few seconds, making it more reliable than traditional lighting methods. Upgrade your cooking game and enjoy more time with your loved ones while creating unforgettable memories around the fire.

PRODUCT SPECIFICATIONS
PACKAGE INCLUDES
(1) X JET FLAME LIGHTER (Butane Gas Not Included)